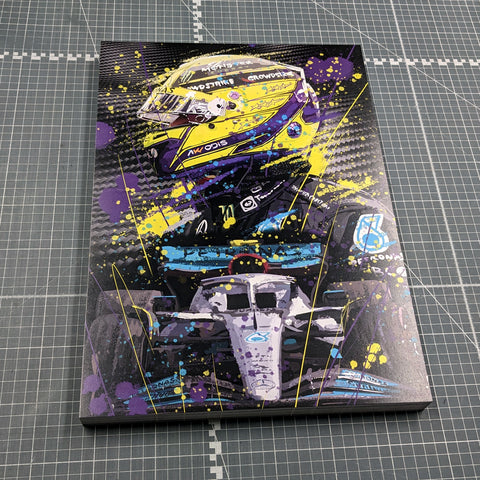 A3 Art Prints
£2370

£23.70

inc. VAT @20%
---
---
A3 art prints are a great way for artists to display their artwork at a fantastic price. We'll print your designs on the stock of your choice and post it to strait to your door.
We can print off your file on the following media:
300gsm Conqueror Smooth Wove High White 

330gsm Invercote G one-sided board (coated one side and uncoated reverse)

280gsm Uncoated Board White

170gsm Uncoated Board White

350gsm Silk coated Board

300g Recycled Board (un-bleached)

350g Super White Recycled Board 
As our art prints are handmade and we need to allow for 1-2mm of movement whilst printing and finishing them. So please keep this in mind when creating your artwork, especially with those boarders. Our digital inks have a soft sheen so any printed areas will have a silky finish even with uncoated stocks. Artwork can be sent to info@saxonprint.com. If your file is larger than 10MB in size please can you use a file sharing service such as WeTransfer.Standard turn around 3 working days from approval plus delivery. If you require different quantities or a faster service please do not hesitate to contact us.

Prices are based on customers supplying print ready files, see our Technical Help section for more details on how to achieve the best results for your project.
Turnaround Times
Turnaround times are counted in full working days and do not include delivery times, if you place, pay and appove your order to print after 11.00am the turnaround times will start from the next working day. (weekends and bank holidays are not counted as working days).
Delivery Times
Parcels are usually delivered within 2-3 working days, but can take up to 7 workings days depending upon location.
As different products have different turnarounds depending upon the complexity of production involved we may dispatch your order as seperate parcels.
FILE SUBMISSION INFO PLEASE READ:
Files supplied for print must be print ready and adhere fully to our technical guide. Your file(s) will go through our preflight checks at which point a proof will be emailed for approval. If we are unable to print your file recommendations will be suggested to remedy any issues. You will be given the opportunity to alter your original file(s) and resubmit them to us.
WE DO NOT CHECK THE CONTENT OF YOUR FILE(S)
(i.e. telephone numbers, spellings etc) and will not be held responsible for any errors and or omissions arising from any mistake(s) originating from your file. By clicking on 'Add to Cart' you are agreeing to our terms and conditions. Click here for more details.
---
We Also Recommend